Dining at

Reunion Court of The Woodlands

Gathered at a dinner table, grabbing a cup of coffee and slice of pie, being invited out to breakfast... many of our best memories of family and friends involve a common enjoyment of food. So at Reunion Court of The Woodlands, we take the fun of food seriously!

While healthy meals are an integral part of wellness, it's about more than the food. But the truth that accompanies this is that in our golden years it may become harder to prepare those meals. It may be very difficult to get to the grocery store and transport the purchases home. Mealtime may have lost its joy due to living alone and having no one to share it with. Or one may just lose the enthusiasm for the work involved with preparing meals all day long and the endless clean up involved. Worry not... at Reunion Court of The Woodlands, it's all taken care of!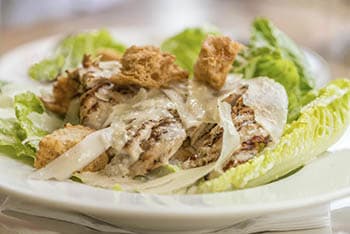 Let's Gather Around the Table
Reunion Court of The Woodlands features healthy home style dining inspired by our taste for southern hospitality. We offer a widely varied menu of three meals per day, which include daily chef's specials and some standby favorites.  Need a mid-afternoon boost?  Grab a delicious snack that's ready for your enjoyment!  Have a special dietary need?  Ask how we can meet your unique need.  From specially prepared recipes of your aunt's fried chicken secret or to your own custom chili, we love it when our Residents share a favorite recipe so we can bring a taste of home to the table.
We love to have family and visitors come for a meal... and we'll even set the extra place. Guests are always welcome to dine with our Residents. We really love it when families and friends come to visit for our special holiday celebrations! Whether it's a traditional Thanksgiving feast or a Fourth of July barbeque, all are invited to join the table at Reunion Court of The Woodlands!